Ready to proof -- Clare 10/5/22
CB proofed 10/11 left comments for Clare - content missing
Revised on 10/11
KJ proofed on 10/11. Clean on my end.
CB - clean on my end
Video: Ruslan Sidorov, Creatas Video+ / Getty Images Plus, via Getty Images
The Case for Low-Cure Powder Coatings
An interview with Robert Duan, Ph.D., Vice President, ChemQuest, and Kevin Biller, President, ChemQuest Powder Coating Research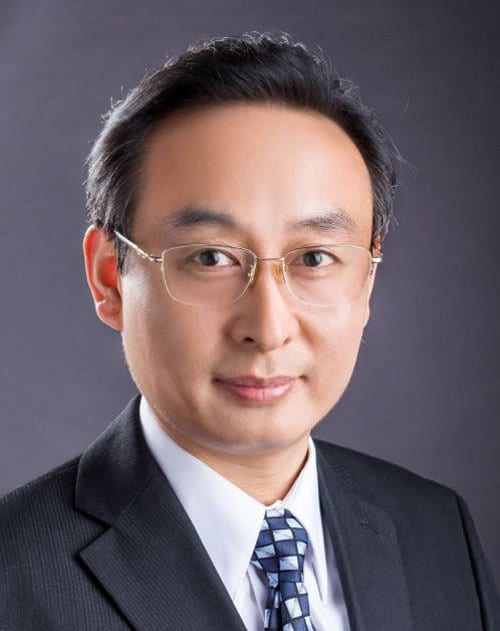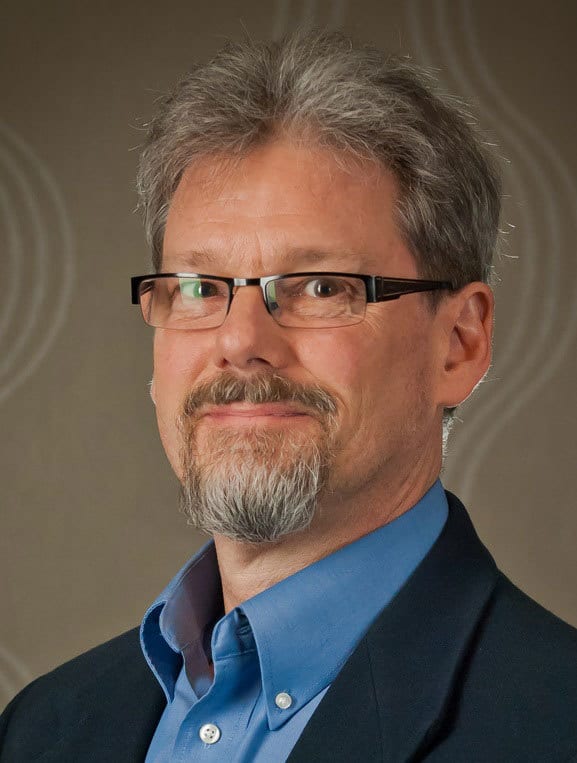 PCI recently traveled to the Powder Coating Summit in Lombard, Illinois, where low-temperature-cure powder coatings were a hot topic. Dr. Robert Duan presented the keynote address, "Expanding the Universe of Low-Cure Powder Coating," and the event also included a round table and other discussion surrounding low-temp-cure technology. PCI asked Dr. Duan and his colleague, Kevin Biller, to provide some background on the new trends, developments, and drivers pushing this topic to the forefront of the powder coatings industry.
Why is there so much buzz around low-cure powder coatings right now – has something in the market triggered the demand for this technology?
The driving force toward green and environmentally friendly coatings is primarily responsible for the renewed interest in low-cure powder coatings. Low-cure powder coatings offer advantages such as zero-VOC formulas, low energy consumption, high coating-transfer efficiency, fast cure, and one-coat durable finish, which are not available with other forms of coatings. With the advancements made in low-cure UV powders, coatings can be cured at even lower temperatures, which allow their application onto heat-sensitive composite, wood, metal, and plastic substrates, offering different designs, colors, and surface finish styles.
In one estimate from allnex, low-cure powder coatings also reduce carbon footprint by up to 75% versus traditional solvent- and water-based coatings. One-step finish and the use of automation can dramatically reduce the time and labor employed in the traditional liquid coating finishing systems, which reduce the manufacturing cost and improve product quality and consistencies. Low-cure powder can be considered an ultimate form of a green and environmentally friendly coating system.
Are end users more likely to switch from liquid coating systems or from traditional, higher-cure powder coatings?
There is increasing interest from end users to switch from both liquid coating systems and traditional, higher-temperature-cure powder coatings.
For higher-temperature-cure powder coatings, switching to low-cure powder can instantly reduce the energy costs to heat the substrate, with little or no capex investment. It also improves the productivity of the coating line by reducing the time needed to heat up the substrate.
Current liquid coating users are looking to reduce solvent emissions, costs, and labor usage while improving productivity and reducing costs, which can be accomplished by switching to low-cure powder. Switching to zero-VOC powder coatings also has the potential to eliminate VOC mitigation costs for solventborne protective coatings, as well as processes for thermal oxidation and on-site application needs (e.g. kitchen cabinetry). Low-cure powders would eliminate solvent/water flash-off processes, which frees up valuable factory floor space.
Switching to zero-VOC powder coatings also has the potential to eliminate VOC mitigation costs for solventborne protective coatings, such as the need for a thermal oxidation process to convert organic volatiles into CO2 and water.
Earlier examples of success can be seen in office furniture, garage furniture, bathroom furniture, youth furniture, shelving, and in some kitchen cabinets. Currently, customers select powder coatings when a high degree of moisture resistance is required and when total encapsulation of the substrate is necessary to mask some of the low substrate quality and variability. Some customers use powder coatings to directly offset melamine with better performance and more color/design choices. Some customers choose low-cure powder coatings when manufacturing capacity limitations have been reached – because powder coatings have a smaller manufacturing footprint, meaning they don't need to build another factory.
What are the biggest step-changes when it comes to advantages that are driving the shift to low-cure technology, whether they are related to performance, resources, or unmet marketplace needs?
Here is the top five list:
Green and zero-VOC, meaning an improved EH&S profile;

One-step process saves time, energy, labor, and cost;

Highly durable for indoor applications, as highly crosslinked systems improve coating durability, especially valuable in high-traffic and high-humidity end-use environments;

Lower space requirements for finishing lines, reducing factory space requirements;

Vast improvements in paint transfer efficiencies, resulting in reduced coating waste.
Which submarkets have the biggest potential to benefit from these advantages?
We think the global industrial wood coating market (valued at about 10 billion dollars per year) would be one of the biggest beneficiaries from the switch to low-cure powder coating. Other industries, such as the ACE market and automotive (coating plastic parts), would also benefit from switching to low-cure powder.
Similarly, what are the biggest caveats that companies and end users must consider when it comes to formulating, investing in, or adopting low-cure powder coating technologies?
Low-cure powder coating is a step-change disruptive technology. The end users must understand that this technology is still in its early stages. The use of low-cure powder coating requires high upfront investments in application equipment – ranging from $500K to $2M. There are also current limitations of resin technologies, with only a few key suppliers, a modest choice of finishes, and a paucity of outdoor durability data. Switching from standard-cure powders to low-cure alternatives, however, would incur minimal cost.
It is essential to work with a supplier who is experienced in integrating the low-cure powder coating technologies for their specific applications and can offer turn-key solutions to the end users, while being able to clearly demonstrate the compelling values (short breakeven time) by switching to low-cure powder. Raw material suppliers have been reluctant to invest R&D dollars in developing new building blocks (resins, curing agents, additives, etc.).
One big issue is climate-controlled transport, storage, and application systems. Some low-temp powders will require refrigerated transport, and carefully controlled storage and application areas.
You discussed the ability to expand low-cure powder coatings into new applications where powder coatings wouldn't traditionally be feasible. Which are the most promising, and which have the most caveats?
We'll start with the most caveats – heat-sensitive substrates, such as plastics, paper board, and currently UV-cure powder, still have limited outdoor durability ratings.
The most promising area is the use of powder coatings to replace laminate and foil covering used for wood and wood composites. Currently, it takes four steps in the laminate and foil value chain (base paper production, printing, coating or impregnation, lamination), which can be replaced with a one-step powder coating line. This would bring tremendous cost savings to the manufacturers and to consumers.
A challenge with powder is that some printing of wood grain will be lost in one-step coating. Film transfer or dye sublimation over powder followed by a wood texturing press over the printed surface can assuage these issues. In the meantime, we are seeing that more and more consumers and industrial complexes prefer solid colored, modern décor, which can be easily achieved with powder coating.
With continued supply chain instability, price hikes, and material shortages across the coatings industry, could these challenges have the potential to impact adoption of low-cure technologies, either positively or negatively?
Today, many powder coating resins are produced in Europe. So, the war between Russia and Ukraine and resulting high energy costs and low natural gas availability are having short-term negative impacts on the supply chain. Price increases and supply disruption are still big concerns. Over time, we believe the supply chain issues will be resolved with more and more U.S. domestic resin companies interested in manufacturing the products. The resin suppliers are mostly global producers and have production sites all over the world, including North America. Unfortunately, most of their specialty products (i.e. low-temp-cure and UV-curable resins) are made in European plants.
What innovations would you be most excited to see in the world of low-cure powder coatings? Is there a "holy grail" development that would be a major game changer?
Ultra-low-temperature IR powder – cure temperature below 100 °C in less than 5 minutes;

Improved outdoor durability for UV powder – comparable to liquid polyester coatings;

Flat-line application for IR and UV powder – enable faster throughput and productivity.
You have described powder coatings as a disruptive technology. With that in mind, how do you picture low-cure powder coatings fitting into the larger picture of the coatings universe several decades from now?
We believe low-cure powder would be very commonplace and could become the dominant coating system several decades from now. All the benefits of the low-cure powder coating system we have discussed earlier are aligned with the future vision of our human life and the advancement of our society. But disruptive changes will take time to be accepted and mature.